Phone me on 07530 890089 to see how I can help you
Please leave message or text if I don't answer and I will call you back
I blend Hypnotherapy, NLP, tapping and Reiki to achieve the absolute best outcome for you or your child.
Anxiety and phobias can mostly be treated in one or two sessions

Weight Loss and Depression are usually not quick fixes. My treatment plan will give you amazing results and change your life in 4 sessions.  You will receive the full what I call 'work of the self' to take away any issues, heal and give you a real understanding of yourself. You can then move through life knowing who you are and what you want! Increases confidence, resilience etc.

Stop smoking forever – one two hour session 

Relax from head to toe. A one hour session of Hypnotherapy and includes and Indian Head Massage for complete relaxation of body and mind

All other treatments charged hourly and treatment time will be assessed during first session
10% discount on all treatments for NHS staff  or members of British Forces who produce ID NHS staff discount UK or proof of being a member of the British Forces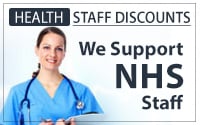 What will your sessions be like?
In the first session we will have a discussion about you, your life and the reason you are here. Sometimes we won't even discuss much at all and get straight into change work so you leave your first session feeling different. Many of my clients have had CBT or counselling previously and it had helped in understanding things but they want to feel significantly different. This is the whole premise of my work; to change how you feel and give you techniques to manage your emotions for life.
In subsequent sessions we will release issues and unhelpful emotions so that your life can be better. Your future well-being is my priority and sometimes you will find yourself releasing emotions that you have carried for a long time. I may provide you with Hypnotic recordings to listen to at home to support your treatment.
When your course of sessions has finished, you will find yourself feeling very different about things and will find it easier to relax whenever you need to. Being relaxed puts you in control, helps you make better decisions and manage your emotions.
All sessions are subject to 24 hour cancellation policy and full charge will be billed if less than 24 hours notice given.